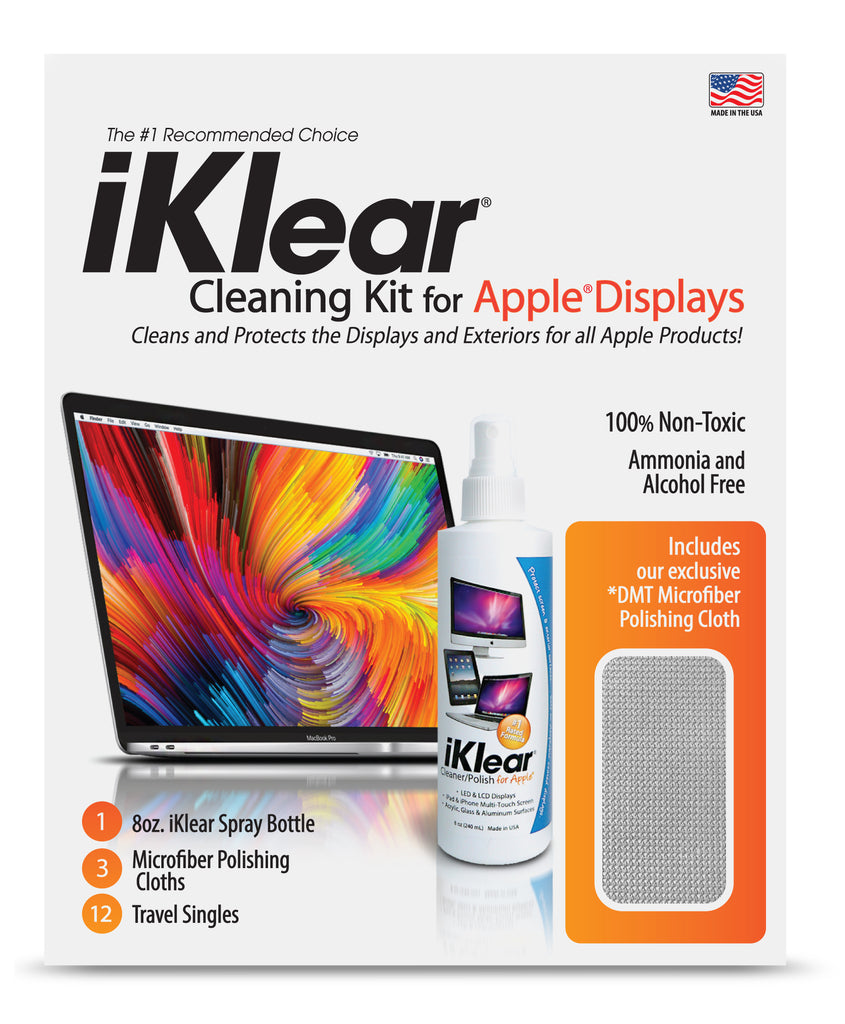 iK-5MCK
iKlear 8 oz. Deluxe Cleaning Kit - iK-5MCK
Premium Cleaning Kit for all your Apple products.
Use our 8 oz. Spray Bottle and our new unique DMT Microfiber Cloth for cleaning your iPad, iPhone and computer keyboard and bring along our singles on all of your travels. DMT microfiber cloth safely removes debris and particles from the surface.

New Environment-Friendly packaging!
Package Includes:
(1) 8 oz. iKlear Spray Bottle
(1) Large Unique DMT Microfiber Cloth
(1) Travel Size Unique DMT Microfiber Cloth
(12) iKlear Travel Singles (Step 1 Wet)
(1) Travel Size Microfiber "Chamois" Cloth