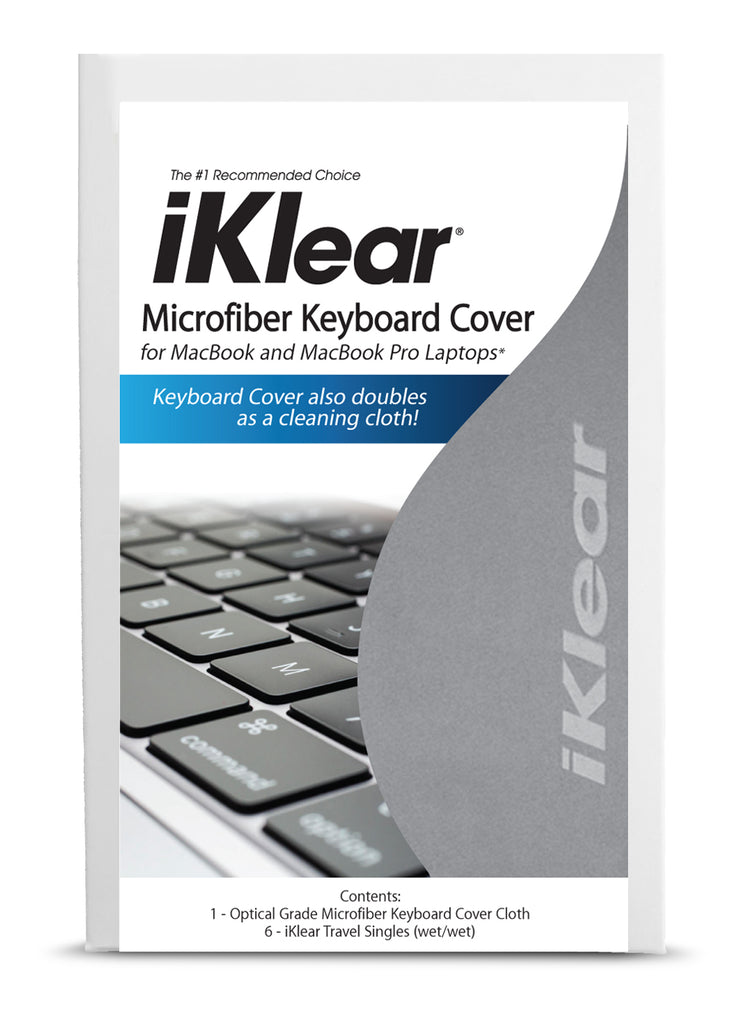 iK-KBC
iKlear Keyboard Cover
Protect your Apple MacBook or MacBook Pro screen with iKlear's ultra-thin, washable and reusable Microfiber Keyboard Cover.
iKlear's Keyboard Cover is made from optical grade material which protects your screen from keyboard marks and scratches while preventing the transfer of oils from your keyboard to your screen.
*As an Extra Bonus, we have included 6 of our Step 1 Wet Travel Singles. These Singles safely clean and protect your laptop LCD Screen & Case from dirt, dust, and fingerprints.
Package Contains:
(1) Microfiber Keyboard Cover
(6) iKlear Travel Singels (Step 1 Wet)