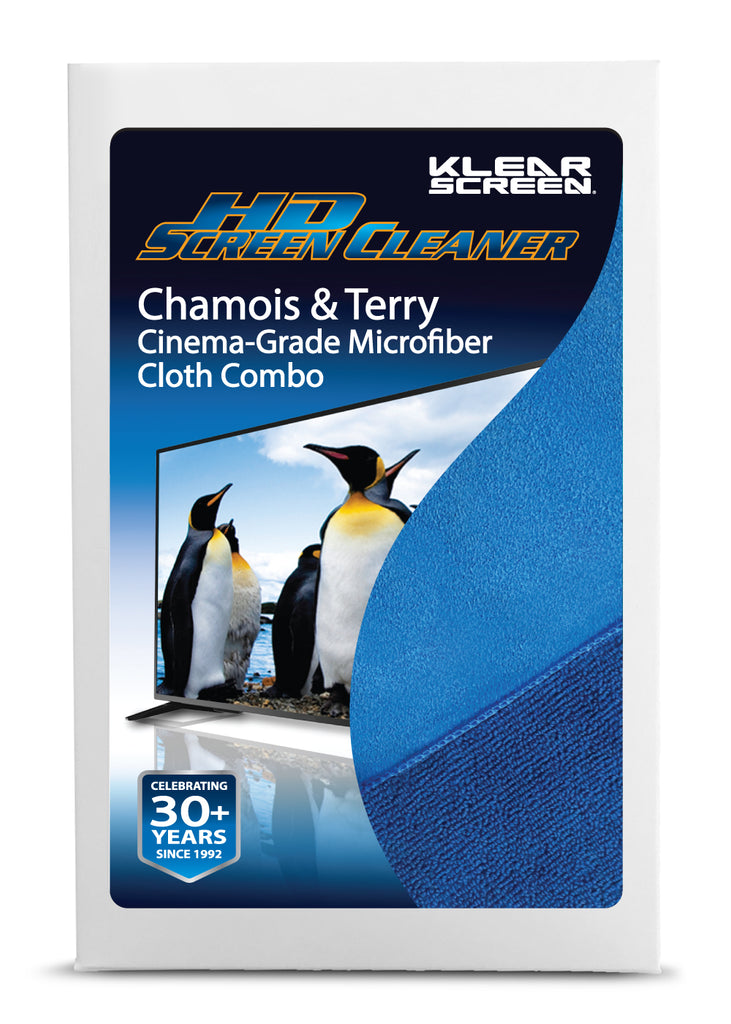 KS-HD-COM
Klear Screen HD Microfiber "Chamois" & "Terry" Cloth Combo
Klear Screen HD Microfiber "Chamois" & "Terry" Cloth Combo contains two of our high-quality, optical-grade microfiber cloths. Our ultra-soft cloths are made from the highest quality microfiber materials and will not scratch your screen when used in conjunction with our Klear Screen HD Screen Cleaner.
Extremely absorbent Microfiber "Terry" Cloth and Chamois-Style Cloth 

Ideal for use on multiple screens & surfaces 

Strong, durable material lasts for years!
Package Contains:
(1) Large Microfiber "Terry" Cloth (16" x 14")
(1) Large Microfiber "Chamois" Cloth (16" x 16")