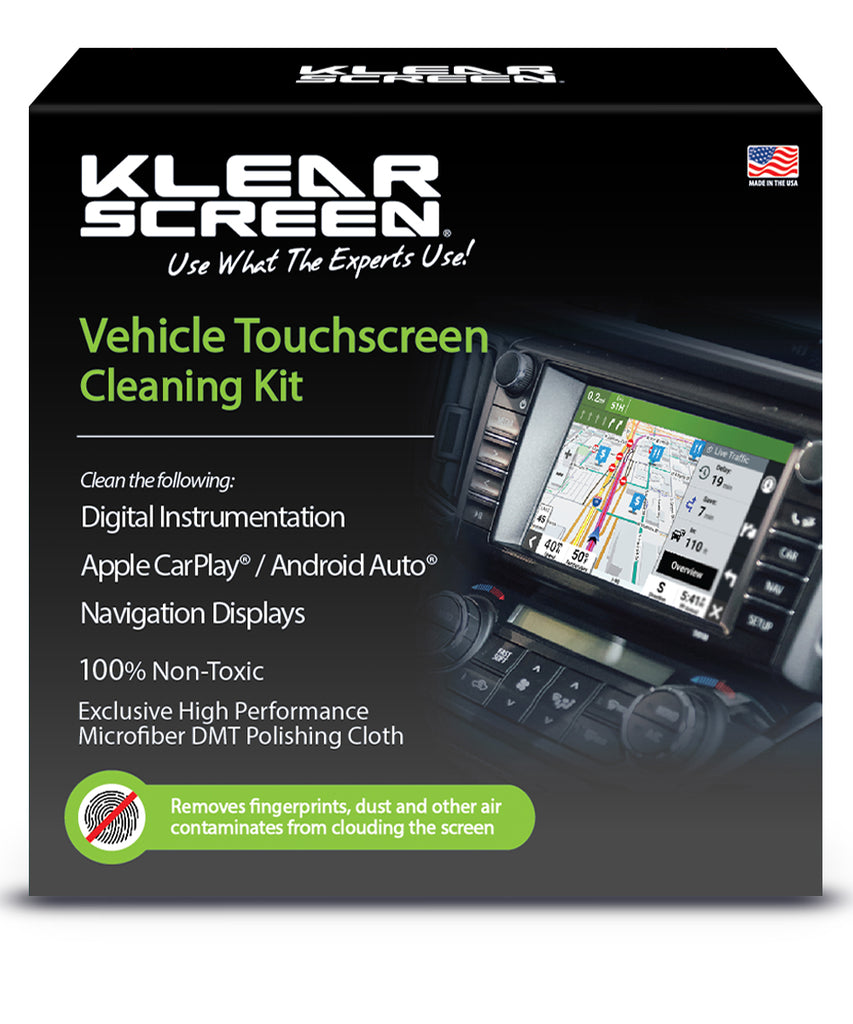 KS-2NAV
Vehicle Touchscreen Cleaning Kit
BUY 3 FOR $25.90!
select KS-2NAV 3PK
New!  Klear Screen's first Vehicle Touchscreen Cleaning Kit is perfect for safely cleaning your vehicle's Digital Instrumentation, Navigation, GPS, and Infotainment displays. The contents fit easily in a console or glove compartment. Klear Screen removes fingerprints and smudges with a 100% non-toxic, alcohol and ammonia-free solution. Use the exclusive microfiber DMT cloth to wipe screens in between cleanings and or with our unique Klear Screen solution.
• America's original and most trusted digital display cleaner for 30 years.
• NASA approved for optical, in-flight use on the International Space Station.
• Approved by both the FAA and USAF.
• Used by Garmin®.
• Approx. 300 cleanings per kit.
Each Package Contains:
(1) 2 oz. Klear Screen Spray Bottle
(1) Medium Size - DMT Microfiber Polishing Cloth
(2) Bonus!  High-Performance, HD Microfiber Polishing Cloths