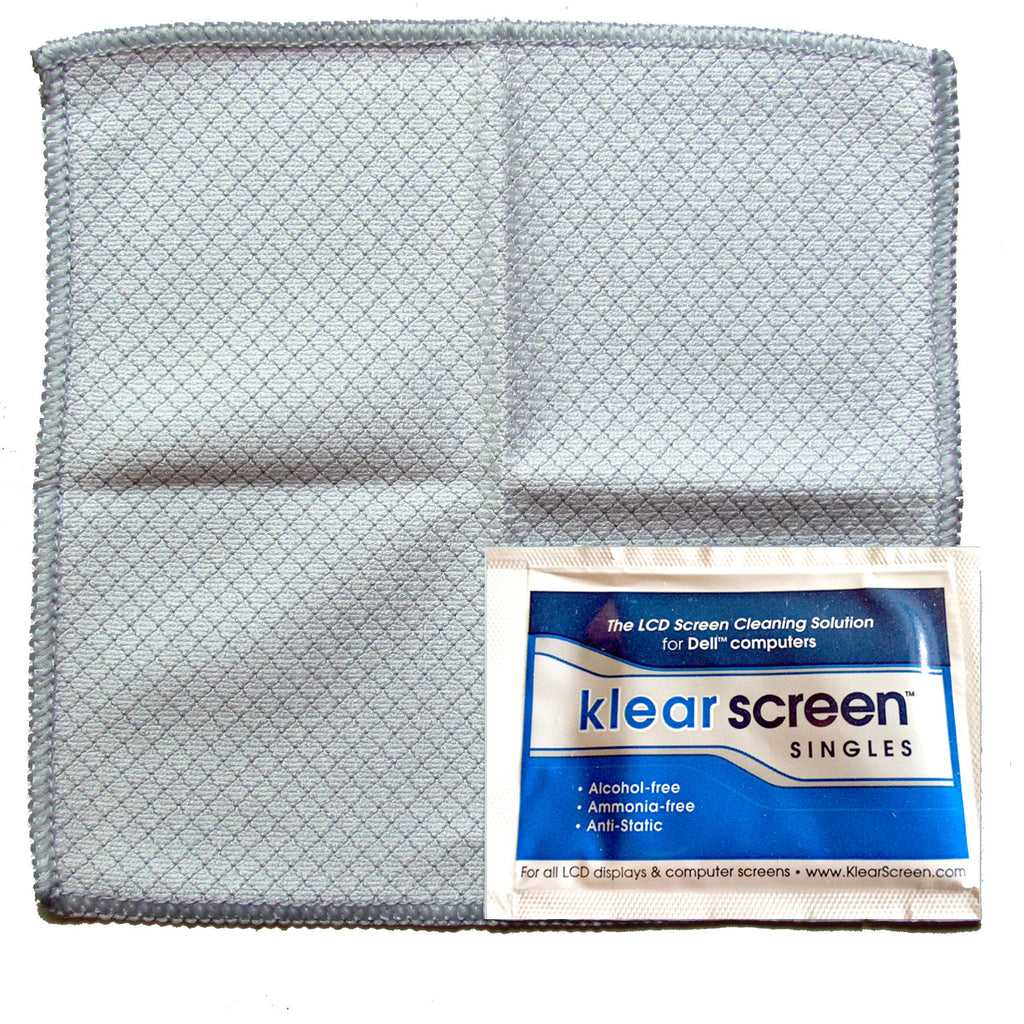 Default Title
Klear Screen TS-50 (Wet) Travel Singles Reg. $37.50, Now $25.95 - You Save $11.55
Dell TS-50 ECO. 50 wet only Travel Singles
Save over 30% off our regular $37.50 price.
We've changed the artwork and need to clear out the remaining inventory. Here's your chance to save big on the Dell Travel Singles by Klear Screen.
You get 50 wet Travel Singles and three (3) travel-size unique DMT microfiber cloths.
Dell Travel Singles, by Klear Screen, is an Excellent Solution for cleaning, protecting, and preserving your Laptops, Desktops, Smart Phones, GPS Navigational Systems, and more, at home or while traveling.