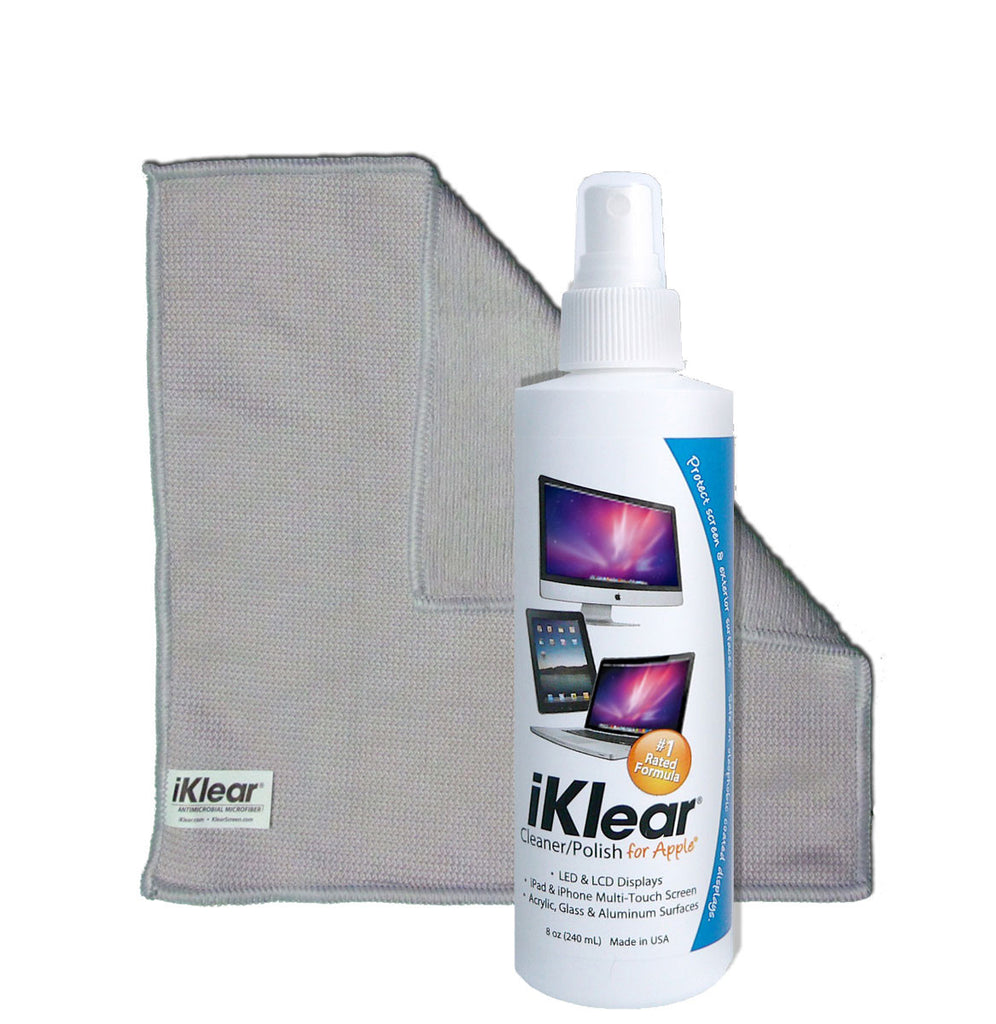 iK-8/DMT M
iKlear Essentials, Reg. $19.90 - Now $14.95. Save $4.95 On This Package
The iKlear essentials. Eight ounces of our world renowned non-toxic, anti-static fluid in a pump spray bottle with a super-fine atomizer and our unique Dual Micro Textured (DMT) Microfiber cloth. The DMT cloth has a cleaning side and a super soft polishing side, both sides pick up and remove debris and particles.
This cloth is perfect for all touch screen devices as well as LCD displays.
Package Contains:
(1) iKlear (iK-8) pump spray bottle with 8 ounces (240 ml) of our anti-static cleaning fluid.
(1) Medium Size iKlear (iK-DMT M) microfiber polishing cloth.
Made in USA